Conference Venue
Location of Conference Venue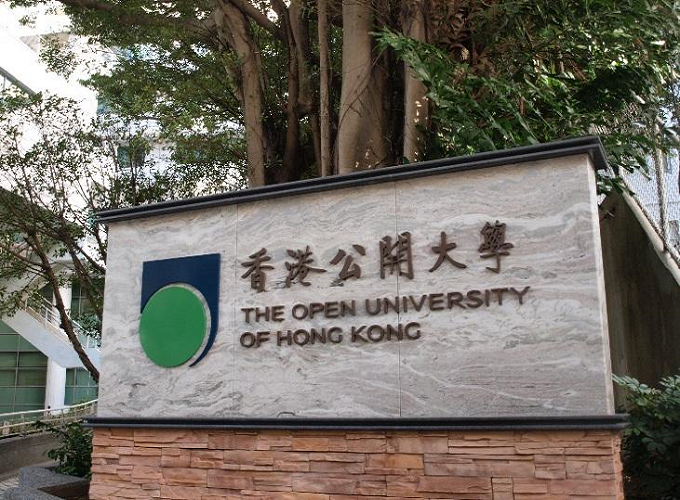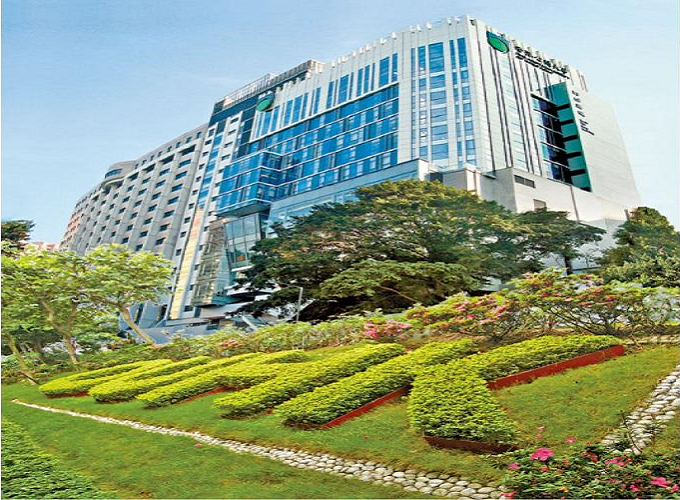 The conference will be held at 12/F, Cheng Yu Tung Building (Block A), Main Campus of the Open University of Hong Kong, 30 Good Shepherd Street, Ho Man Tin, Kowloon, Hong Kong.
Accommodation
There are more than 300 hotels, from luxury to budget, within 3 km from Ho Man Tin Campus of OUHK. We carefully selected the following four hotels to accommodate conference attendees. The distance to the conference venue is estimated for each hotel. Please click the hotel name to obtain more information. There are also plenty of business hotels near OUHK and further information can be found at Booking.com or Tripadvisor.com.
Hotels near the Venue
Food and Social Program
Tea breaks, lunch, welcome reception, and banquet are listed as follows:
Refreshment break:

coffee, tea, softdrink, sandwich, cookie, snack, and dim sum for all mid-morning and mid-afternoon breaks

Buffet lunch on 8 Nov (Friday) and 9 Nov (Saturday)

Conference Banquet:

Round-table Traditional Chinese Banquet
Banquet restaurant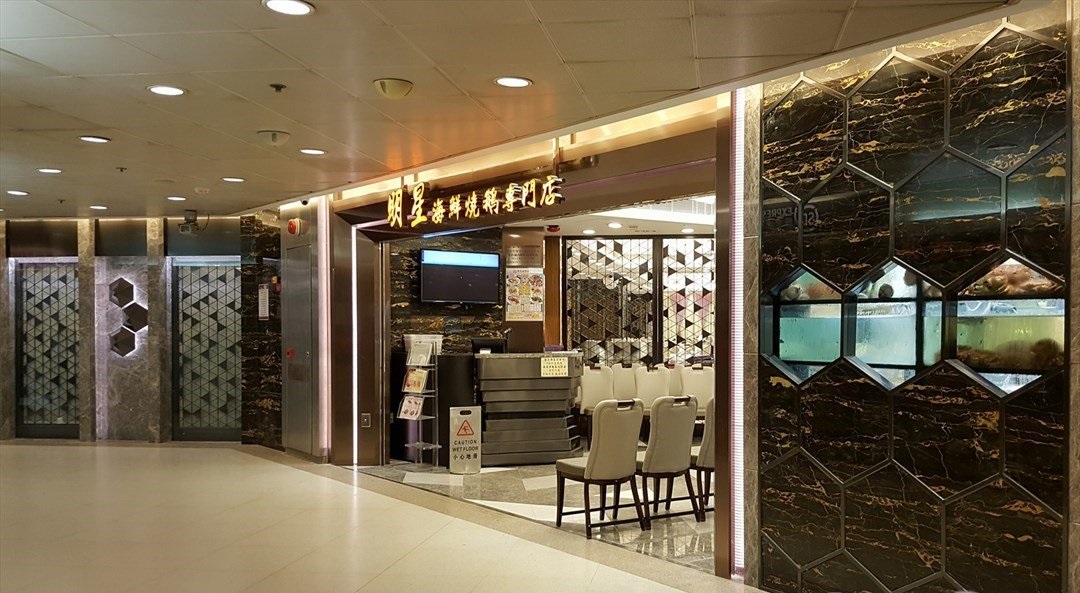 Star Seafood and Roasted Goose Restaurant (Shop 203-205, 2/F, Homantin Plaza, 80 Fat Kwong Street, Ho Man Tin) is located at Homantin Plaza opposite to the Main Campus of the Open University of Hong Kong.
City
Overview
Hong Kong, with a land area of only 1,105 square kilometers has a population of more than seven million. Locates in the mouth of Pearl River delta in China, it is a special administrative region, which has its own laws, currency, policy and administration. About 96% of the population is Chinese. Chinese and English are the official languages. Cantonese is the most widely spoken Chinese dialect, though use of Mandarin (Putonghua) is growing. All major signage is in English or is bilingual.
Hong Kong's history contributes to its transition from a small fishing village to one of the world's most cosmopolitan cities today. Being part of China since ancient times, Hong Kong was once ceded to the United Kingdom after a series of wars in the 19th century. During the 1950s to 1990s, the city-state developed rapidly, becoming the first of the "Four Asian Tigers" through the development of a strong manufacturing base and later a financial sector. On 19 December 1984, the Chinese and British Governments signed the Joint Declaration on the Question of Hong Kong, affirming that the Government of the People's Republic of China would resume the exercise of sovereignty over Hong Kong with effect from 1 July 1997 under the principle of "One Country, Two Systems".
Attractions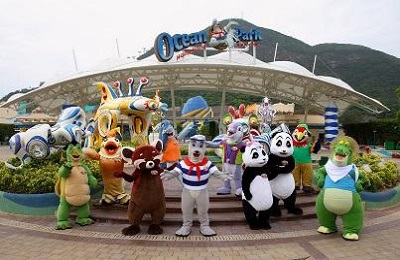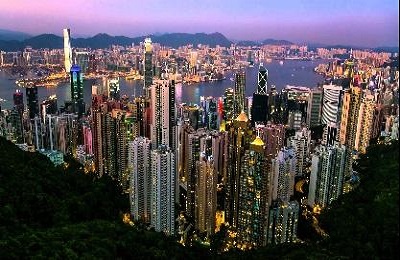 Ocean Park
Victoria Peak
Lan Kwai Fong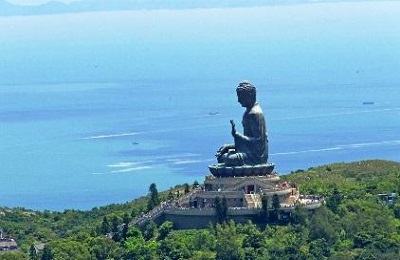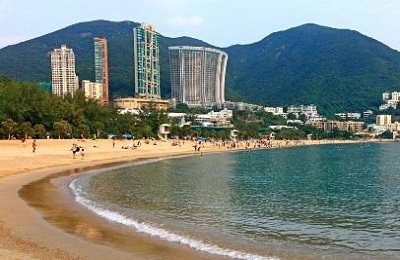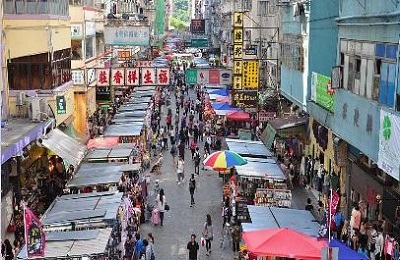 Lantau Island
Repulse Bay Beach
Stanley Market
Renowned for its glittering skyline and magnificent natural harbor, Hong Kong is one of the world's most popular tourist destinations. It integrates the Oriental tradition with Western cultures, blends new and old things mutually, creating its unique culture, varied attractions, fabulous food, exciting nightlife and unparalleled shopping.
To feel the prosperity, you could play in Disneyland and Ocean Park; take the Peak Tram to the Victoria Peak; go to central Lan Kwai Fong to order a glass of wine; or ride a star ferry for the glittery and glamorous skyscrapers between Central and Tsim Sha Tsui, enjoying a gentle sea breeze and feeling the rhythm of Hong Kong neon lights.
In contrast, this bustling city also features lush green hill slopes, secluded beaches, leisurely rural landscapes and rocky shorelines. You can visit the Lantau Island to experience the interlaced time; go to the Repulse Bay Beach to enjoy the romantic sea strolls; look around Stanley Market for fine taste of the Continental Europe; travel to the Lamma Island for a tranquil heart yoga; hike in Sai Kung to feel the hospitality of this former fishing port.
Climate
Hong Kong has a subtropical climate with distinct seasonal changes. Typhoon season is May through November. During the spring (March - mid May), temperature and humidity rise. In the summer (late May - mid September), it is hot and humid.
Hong Kong average climate by month
| | Jan | Feb | Mar | Apr | May | Jun | Jul | Aug | Sep | Oct | Nov | Dec |
| --- | --- | --- | --- | --- | --- | --- | --- | --- | --- | --- | --- | --- |
| High (°C) | 18.6 | 18.9 | 21.4 | 25.0 | 28.4 | 30.2 | 31.4 | 31.1 | 30.1 | 27.8 | 24.1 | 20.2 |
| Low (°C) | 14.5 | 15.0 | 17.2 | 20.8 | 24.1 | 26.2 | 26.8 | 26.6 | 25.8 | 23.7 | 19.8 | 15.9 |
| Total Precip (mm) | 24.7 | 54.4 | 82.2 | 174.7 | 304.7 | 456.1 | 376.5 | 432.2 | 327.6 | 100.9 | 37.6 | 26.8 |
| High (°F) | 65.5 | 66.0 | 70.5 | 77 | 83.1 | 86.4 | 88.5 | 88.0 | 86.2 | 82.0 | 75.4 | 68.4 |
| Low (°F) | 58.1 | 59.0 | 63.0 | 69.4 | 75.4 | 79.2 | 80.2 | 79.9 | 78.4 | 74.7 | 67.6 | 60.6 |
Transportation
Hong Kong is internationally famous for its safe, economical and efficient public transport system that keeps the city moving at its trademark lightning speed. Its world-class infrastructure links the city to the rest of the world and offers travelers a host of attractive arrival and departure options.
Air Transport
The 24-hour Hong Kong International Airport (HKIA) is one of the major transport hubs in Asia serviced by more than 100 airlines that provide connections to major cities throughout the world. Consistently ranked among the best airports in the world, this airport offers a comprehensive range of facilities and services to travelers entering and leaving Hong Kong.
Airport to City Transport
Located 35 km from the city center, Hong Kong International Airport provides excellent transportation services between the airport and the city. There are direction signs to each mode of airport transfer in the arrival hall.
Train: The MTR's high-speed Airport Express train is the fastest way to get to downtown. The journey to Central takes 24 minutes and the trains run every 10 minutes from 5:50 am to 1:15 am.
Bus: Another popular way, especially among budget travelers, is to take a ride on a bus. There are 12 convenient Airbus 'A' routes that can take you from the airport to key locations on Hong Kong Island, Kowloon and in the New Territories (including Lantau Island) with fewer stops than an ordinary city bus. When you exit the Arrivals Hall, turn right to find Airbuses and city buses.
Taxi: A taxi is a comfortable and flexible way of point-to-point travel. It is convenient, relatively fast (depends on traffic conditions), allowing three suitcases of regular size in a baggage compartment, but a bit expensive, especially if you travel alone. Readily available from the taxi pick-up area in front of the airport's Arrivals Hall, taxis are sorted into three types according to their operating areas: Red – Urban Taxis, Green – New Territories, Blue – Lantau Island. But all types of taxis serve the airport.
Airport shuttle: The Airport Hotelink Shuttle Buses offer door to door transport between the airport and major hotels in Hong Kong and Kowloon. They service over 100 hotels and depart every 30 minutes from the Airport to the hotels and every 30-60 minutes from the hotels to the Airport. The tickets can be bought at the Arrival Hall at the price of US$19 for each person.
Train Transport
If you start from Beijing, Shanghai or some cities of Guangdong Province to Hong Kong, it is convenient to take a local MTR train via the Lo Wu and Lok Ma Chau checkpoints into town after passing through Hong Kong Immigration. Tickets can be bought at Hung Hom or any Kowloon-Canton East Rail station, or through travel agents. As the intercity passenger services are cheaper than air services, it is many intercity passengers' choice.
Ferry Transport
Developed from a fishing village, this area has a lot of waters and piers. There are altogether 4 cross-boundary ferry piers, one near the International Airport, one in Hong Kong (HK) Island, one in Tsim Sha Tsui, Kowloon, and one in Tuen Mun, New Territories. Daily direct sailings transfer between the city and Shenzhen, Macau as well as cities of Guangdong Provinces, like Zhuhai & Zhongshan.
City Transport
MTR
Hong Kong's Mass Transit Railway (MTR) is modern, fast and easy-to-use. It covers all major districts in the territory, including stops at the boundary with Mainland China (Lo Wu Station and Lok Ma Chau Station). The whole subway map can be downloaded here.
Buses
Buses in Hong Kong are plentiful and comfortable, with routes covering almost all of Hong Kong, including HK Island, Kowloon, New Territory and some parts of Lantau at a low price. Most buses are air-conditioned and double-deckers, which offer great views of the surrounding city from the top deck.
Minibuses
Minibuses are small buses that carry up to 19 people. There are green and red minibuses running around the city, the former operating along specific routes at fixed prices, while the latter unfixed routes, on which passengers can get on and off anywhere along the route, except where special prohibitions apply.
Taxis
Taxis can be hailed on the street or summoned by phone. All are metered, relatively economical, air-conditioned and clean. It is worth to note that some of the tunnels are passed with tunnel fee.
Trams
Trams have run for more than a century solely in HK Island. Because of the sound trams make, these double-decker streetcars are called "Ding Ding" by the local. Trams are cheap and move slowly in downtown HK Island and thus a chance to enjoy the scenery around.
Peak Tram
Visitors usually choose to take the Peak Tram to climb to the Victoria Peak to view the splendid scene of Hong Kong. It runs on the tracks following the slope of the mountain and takes just seven minutes to travel from an elevation of 92 feet (28 meters) to 1,300 feet (396 meters). The tram does not routinely stop at the intermediate stops. Passengers should press the bell in advance to inform the driver to stop the tram. When the tram stops in the halfway, only the front door is opened for boarding and alighting.
Ferries
Star Ferry has also served Hong Kong for a century, running between Central and Tsim Sha Tsui and between Wan Chai and Tsim Sha Tsui and Hung Hom. It offers views of both sides of the harbor, and is as much a mode of transport as it is an attraction.